Always 100% Real Idaho Potatoes
Got tough menu guidelines? We're here to help. See how Idahoan® products are better for kids and better for schools. We are committed to consistently giving you the best — with 100% Idaho® potatoes in all our products.
---
You Don't Have to Sacrifice Taste
The Idahoan road leads to great taste. Meal participation starts with foods kids like — for breakfast and lunch. Start with the comfort foods and familiar flavors from home, like Idahoan® mashed potatoes & hash browns.
---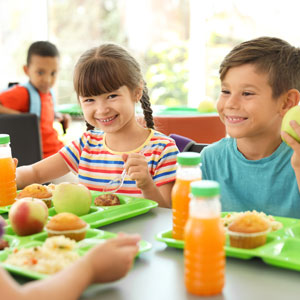 Quick, Easy, Delicious
Discover a Fresh Perspective on School Nutrition. Idahoan Mashed Potatoes are ready in minutes, they are shelf stable, saving valuable room in your walk-in fridge, and they are America's Favorite Mashed Potato in the retail space.
---
---
Check Out Our K12 Products
Great Tasting K12 Recipes
---