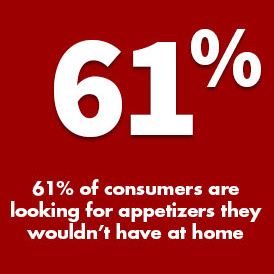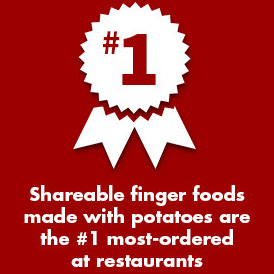 Easy to Prepare
Just add water, scoop and fry or bake.

Creativity Meets Profitability
Differentiate your menu and make more money. Each Idahoan® Tater Tumbler has a 54 cent food cost per order of six and a suggested selling price of $6.99, meaning that they can be marked up to 10 times. Serve on their own or add seasonings, pair ingredients and serve with sauces to create even more profit potential.
Read more about how restaurateurs are driving creativity and sales with Idahoan® Tater Tumblers.
Top Menu Ideas
• Create a signature menu item by adding cheese, protein, or vegetables
• Serve as a side item for your main dish instead of rice, fries or tater tots
• Create dipping sauces and serve them as a flight
Shareable menu items are trending and operators are responding with signature finger foods. Learn about how operators are serving Idahoan® Tater Tumblers and boosting sales and customer satisfaction.
Champion Flavor Trends
Customize a trendy "tot" for your menu. Whether you stuff it, dip it in your special sauce, or serve it straight up, Idahoan® Tater Tumbler Appetizer Mix makes it easy to wow your guest and your accountant!
Unique and as individualized as your concept, create the appetizers your customers are craving.
Order from your distributor or DOT (Item #613918)
---
Request A Sample*
*Sample requests will be fulfilled for legitimate food/restaurant businesses only. Individual or residential requests will not be fulfilled.
---